Poultry led


overview
Complete and integrated system for poultry farms.
Scientific tests have proven that featherpecking is significantly reduced when using the right colors. Besides daytime rythm with light, the colors of light have much influence on the poultry and may further improve animal welfare.
We provide complete systems, built up from watertight LED strings, LED lamps (E27) and a easy to use programmable timer to switch the lighting on/off and dim it. The controller provides if needed also an automatic sunset and -dawn scheme.
The poultryfarm demands robust performance to the lighting. Our lighting can withstand the demaning environment in the barn. The watertight lamps are efficient and long-lasting. It's simple installation ensures durable reliability.
Discover what Aruna Lighting has to offer!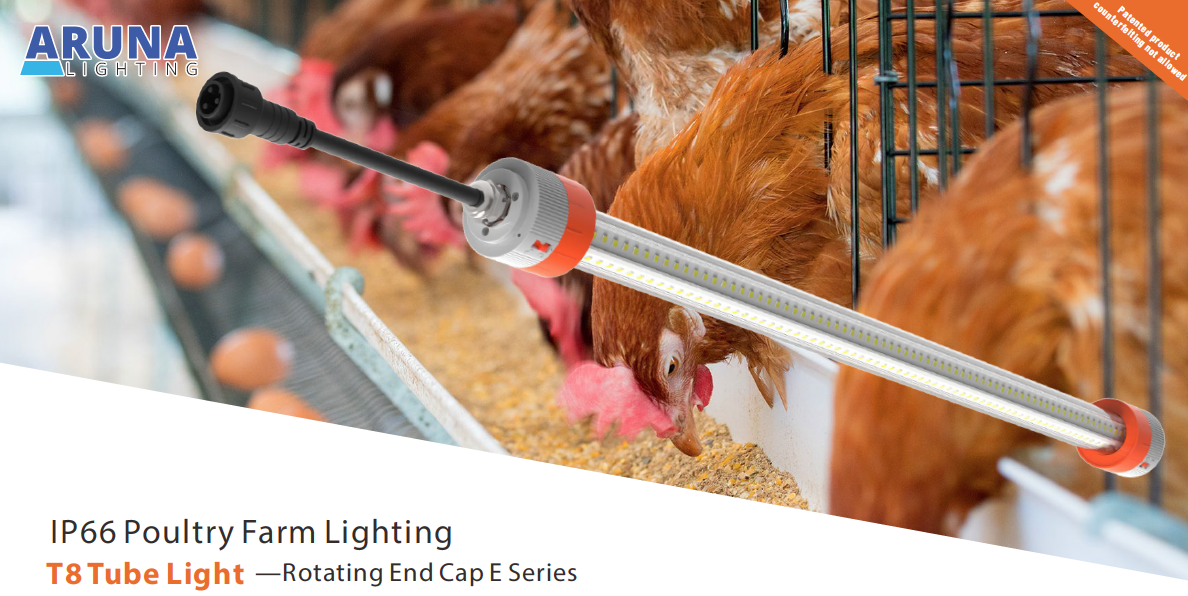 Auna lighting

product portfolio poultry LED